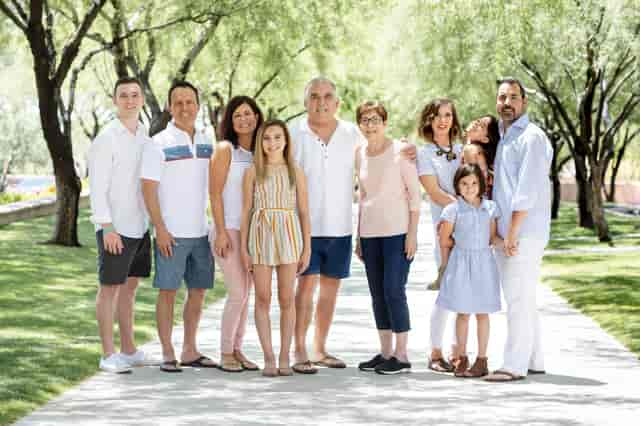 Our Story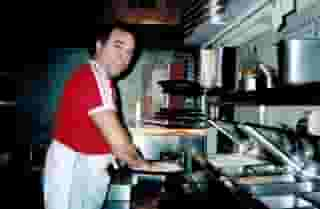 History
Ken and Elaine Spinato opened their first pizzeria after moving from Chicago to Phoenix with their infant daughter Nicole in 1974. Within a year, their son Anthony was born. Over the next 40 years, Spinato's grew through word-of-mouth thanks to our authentic Italian flavors and family atmosphere. Every guest was (and still is) treated like a member of the family, focusing on the guest to provide the food and the ambiance that inspired a family legacy.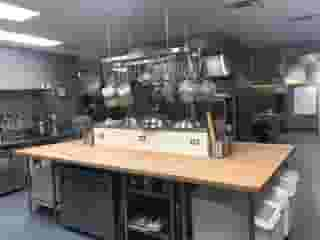 Incredible Dishes Start Here.
Our Family Kitchen features 4,200 square feet of space where we can perfect recipes and train our staff, teaching them time-honored methods passed from family member to family member. The Family Kitchen also prepares our Take & Make options with handmade ingredients and off-menu items, sold at our restaurants. The Kitchen acts as a laboratory where we can experiment and diversify our menu. We have a test space to try new recipes and the unique tools to whip them up.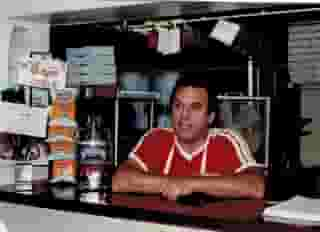 Recipe with Roots
Since 1974, our family has been Growing Good together by cooking together, challenging each other's dishes, and constantly experimenting and innovating.

We don't just pass down the last generation's secrets; each generation improves upon them. We love sharing our family favorites and invite you to do the same. That's how we came up with our lines of Broccoli Crust Pizzas and our authentic sauces. With you in mind, our family has been working with recipes to create something that everyone at the table can enjoy. Come join the new generation of Spinato's pizza makers in our mission to Grow Good. We can't wait to connect with you!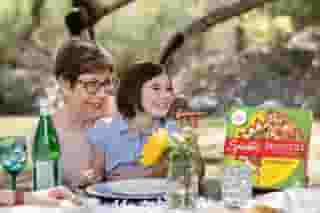 Pizzas and Sauces delivered to your door.
We also produce our full line of Spinato's Retail products in our Family Kitchen. You can find many of these items on the shelves of your local grocery store or available on our website or Amazon for purchase. 

You deserve better pizza. 

Trust us, you've never had it this good. 

Thanks to our innovative broccoli crust, each Spinato's Frozen Pizza is naturally gluten-free and absolutely delicious. True to our mission of "growing good," each Spinato's frozen pizza is packed with wholesome nutrition — and even more protein than cauliflower crust brands.