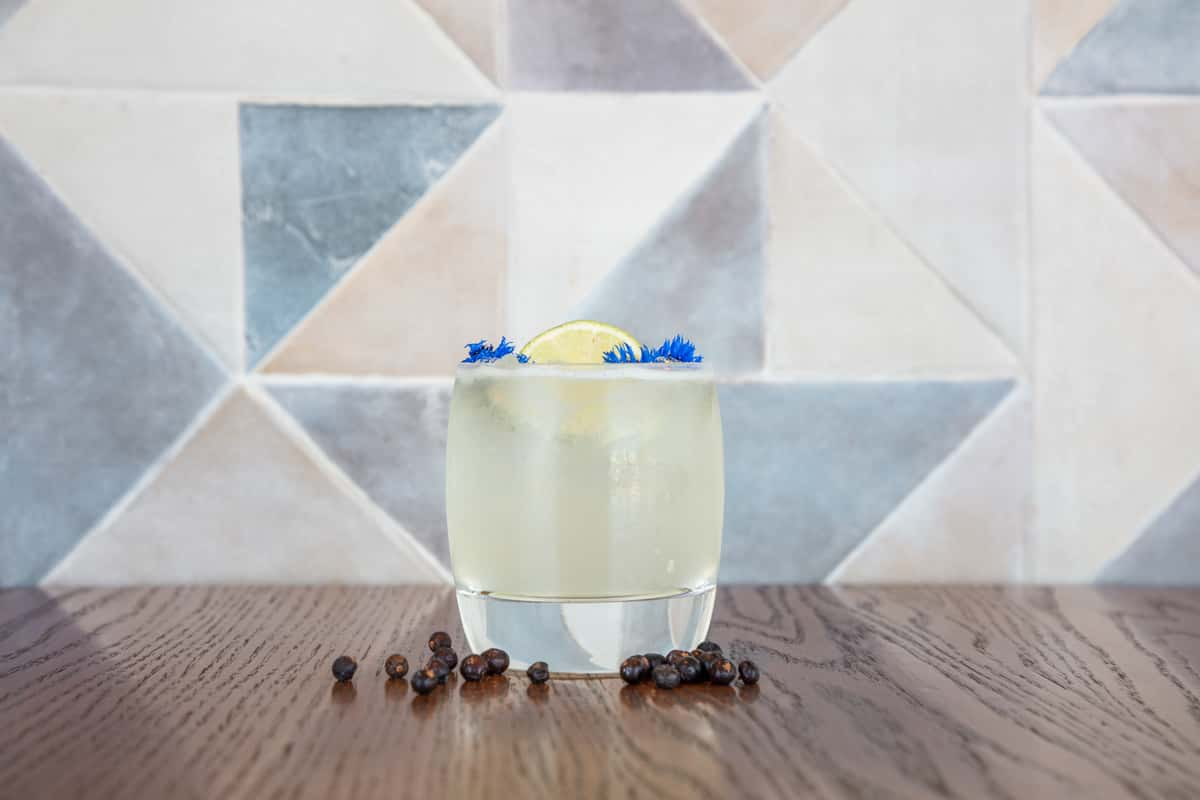 Blue Clover Distillery
Blue Clover Distillery
Here at Spinato's we are big fans of showcasing local AZ companies that we work with. Insert, Blue Clover Distillery. Have you heard of Blue Clover before? Their first distillery lies in the heart of downtown Scottsdale. They currently have vodka and gin in the local AZ market, but also have expanded to New Mexico. Check them out here, but you should really go visit them at their tasting room!
This summer we did an internal cocktail competition with our staff to come up with our Summer cocktails. Check those out here! We invited all of the bartenders that participated to do a tour with Weston, Founder of Blue Clover. Weston was an excellent host and ran us through the day and the life of a bottle of gin :)
Blue Clover is the first and only micro-distillery in old town Scottsdale in history. Weston, who was originally a mechanical engineer that distilled fossil fuels, decided he wanted to take that same knowledge and apply it to something more fun, like liquor. What's more fun than that? There are many similarities between the process of distillation for fuel as it is for alcohol. But naturally, those smarts have carried Weston far.
He went to Kentucky's bourbon trail, the US experts in liquor, to customize a copper mercian still for his distillery. He purchased a HBS proper copper still that distills sideways due to lack of head room, and has 6 distillation panels. However, the copper is the key! The surface points of contact where the spirit touches the copper is an incredibly important part of the process. The sulfates in the copper softens and sweetens the product. Each batch uses reverse osmosis water, cause Arizona. The steam is recycled in each batch and the spirit is distilled 6 to ensure the best product. Every batch of vodka takes 5 days to distill, and gin takes 7 days. Each batch produces 26-30 cases.
Now that Weston picked out his still, he had to pick out a name. And naturally, like a mechanical engineer, everything he does is perfected with an incredible amount of thoughtfulness. In 1920 his grandparents, last name of Blue, moved from Denmark to America and eventually owned and ran a farm. Weston became a third generation farm kid with the majority of their crop being corn. Everything about his distillery is a nod to his family. The name became Blue Clover, clover because there is a certain amount of luck needed as an entrepreneur. And all of their spirits are gluten-free and corn-based. Weston chose corn for a few reasons; one it is a nod to his family heritage, but also because unlike potato, corn makes spirits lighter and a tad sweeter.
Everything at Blue Clover is hand-made by Weston, and then hand bottled than labeled by Weston and the bar staff. They close every Monday - Wednesday to produce, but then open Thursday - Sunday for customers to come gin & dine with them. And guys, they have cocktail slushies!!
There is a lot of great things happening over at Blue Clover, fun stuff like infused liquors, custom bitters, barrel-aged gin, and dare I say a tequila is on the horizon? I dared, I said it. Tequila is my jam and I can't wait to taste their first batch, or 100th!
Go visit Blue Clover this week, or pick them up in store. They are in all Total Wine's, AJ's and local liquor stores throughout the state.....hint hint! Or come to any of our restaurant locations that serve cocktails, and try our new Juniper Lime. This is made by our Head Bartender, Mike Danner from our Ahwatukee location. The Juniper Lime uses Blue Clover Gin, simple syrup, and lime juice to create a light and refreshing summer-inspired cocktail. We hope you enjoy it!
We look forward to working with Blue Clover more in the future. Thanks Weston for all of your hospitality!