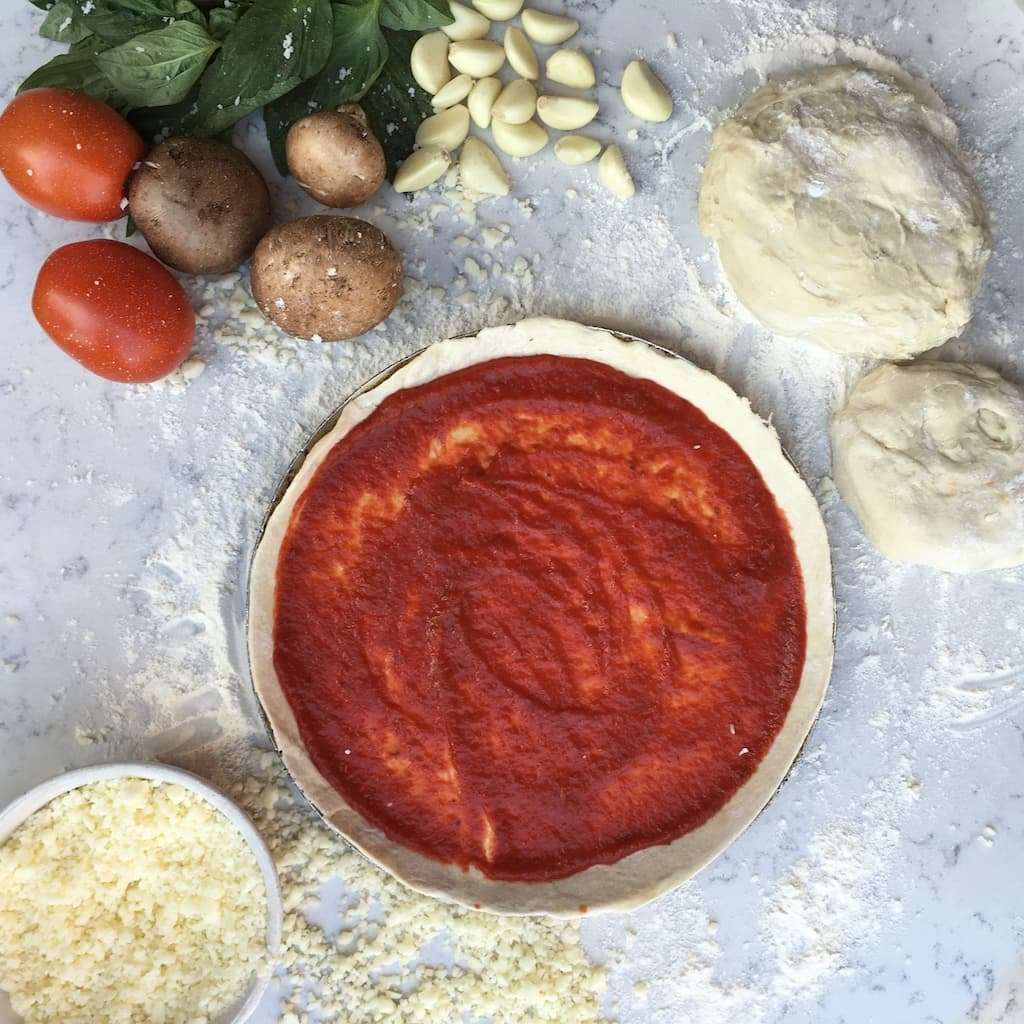 What Makes Our Pizzas Unique
What Makes Our Pizzas Unique
Pizza is one of the most popular food types on the planet. Over the years, its existence has become an entire food category with various crust types, sauce flavors, and cheeses. True pizza aficionados enjoy exploring the entire range of pizza types that make up this unique culinary category.
At Spinato's, we're dedicated to providing our guests with a variety of delectable types of pizza that range from classic Italian and Chicago-style pies to unique pies that reflect Arizona's style and new options to suit every lifestyle. We've crafted rich Italian tastes with artisan ingredients for over 40 years and continue to keep things fresh with constant innovation. Our unique pizzas blend cherished recipes with new ideas to develop exquisite flavors and handcrafted creations that will leave you craving more.
What makes our pizza so beloved in Phoenix and the surrounding East Valley communities? It's the combination of how we cook together as a family and our commitment to using only the freshest ingredients.
A Little Bit on Spinato's Family
Ken and Elaine Spinato opened their first pizzeria after moving from Chicago to Phoenix in 1974. Spinato's quickly gained a reputation for authentic Italian flavors and a friendly family atmosphere and grew through word of mouth over the next 40 years. The legacy continues as the family cooks together, challenging each other's dishes and constantly experimenting and innovating with fresh ingredients and new types of pizza. Treasured recipes are passed down and improved upon with each new generation, resulting in pies that everyone at the table can enjoy. Everything is made in Spinato's Family Kitchen and delivered to all 6 locations to ensure the same great taste and quality at all our pizzerias.
Our Classic Pizzas
From signature thin crust to hearty Sicilian crust pizza, all of our pizzas are crafted with fresh sauces, rich Italian cheeses, and a variety of savory toppings to enhance your favorite pie with the flavors you love.
Chicken Presto Pesto Pizza: Relish the perfect blend of grilled chicken, artichoke hearts, red onions, sun-dried tomatoes, mozzarella, and basil pesto sauce.

Da' Greek Pizza: Delight in a burst of flavor derived from fresh spinach, a secret spice blend, tomatoes, red onions, sliced pepperoncini, feta, mozzarella, and oregano with your choice of pizza sauce or extra virgin olive oil.

Get Meaty Pizza: A meat lover's dream with Italian sausage, Italian beef, pepperoni, smoked Canadian bacon, and mozzarella on our signature sauce and topped with oregano.
Customer Favorites
Courtside Classic Pizza: This collaboration pizza with the Phoenix Suns Gorilla and the Mercury Scorch features hot soppressata, pickled jalapenos, red onion, our secret spice blend, mozzarella, and our signature sauce.

Veg Out Pizza: Skip the meat and still get all the flavor with mushrooms, red onions, mixed bell peppers, mozzarella, and our signature sauce, topped with oregano.

Super Six Pizza: One of our most favored pizzas featuring Italian sausage, pepperoni, ham, mushrooms, mixed bell peppers, mozzarella, and our signature sauce topped with oregano.

Mamma's Signature Pizza: Savor the undeniably delicious combination of fresh spinach, our secret spice blend, tomatoes, fresh garlic, mozzarella, and our signature sauce.
Gluten-Free Options at Spinato's
We're also constantly innovating to create new types of pizza that fit into the varied lifestyles of diners. If you have a favorite pizza, try ordering with one of our gluten-free crust, cauliflower crust, or broccoli crust options!
Our customers rave about our cheesy bread, and now we have a gluten-free option available for everyone.
If you're a fan of sandwiches, ask us about our gluten-free sandwich options. We have a little something for everyone at the Spinato's family.
Spinato's Has Options for Your Lifestyle
Meeting the expectations of discerning pizza lovers in Arizona demands fresh ingredients, innovative creations, and proven processes to deliver artisan quality. We love what we do, and it shows in our most popular pizzas—feeling hungry yet? We thought you would be. Check out our full menu to decide which of our pizzas is most likely to become your new favorite, then stop by one of our pizzerias to cure your craving. We promise you will be satisfied.